Casper keeping an eye on me.
Casper is an 86 pound female. Non aggressive white German shepherd. she's chipped in her neck. She is trained to assist in support as well as physical support ie… picking up objects, carrying and identifying wounds and other illnesses.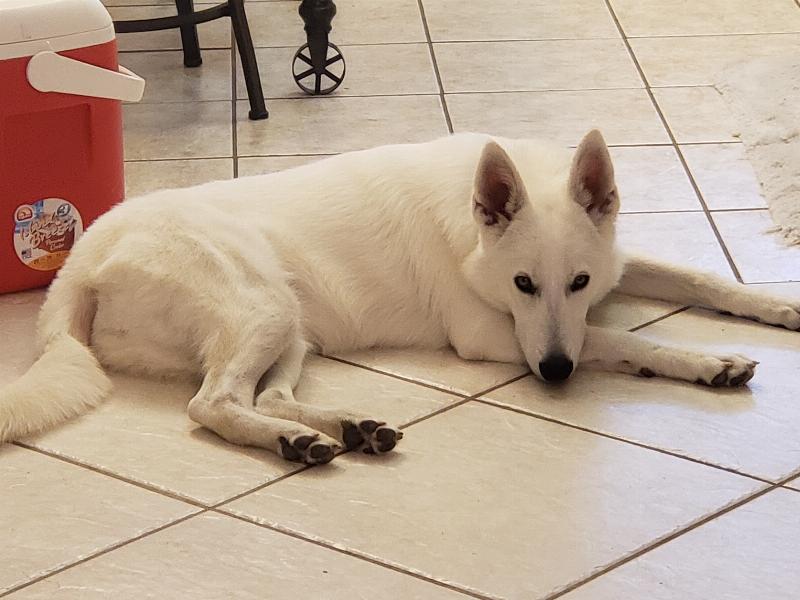 Emotional Support Dog Registration
Breed: German shepherd.
Texas, United States
Most Recent Assistance Dog Photos

Not Register Yet?