Hanging out with Dad
After being in the poppy fields playing around, Jaxson and Dad were tired and ready to go home.  One last stop for a picture before going home to get some doggie treats!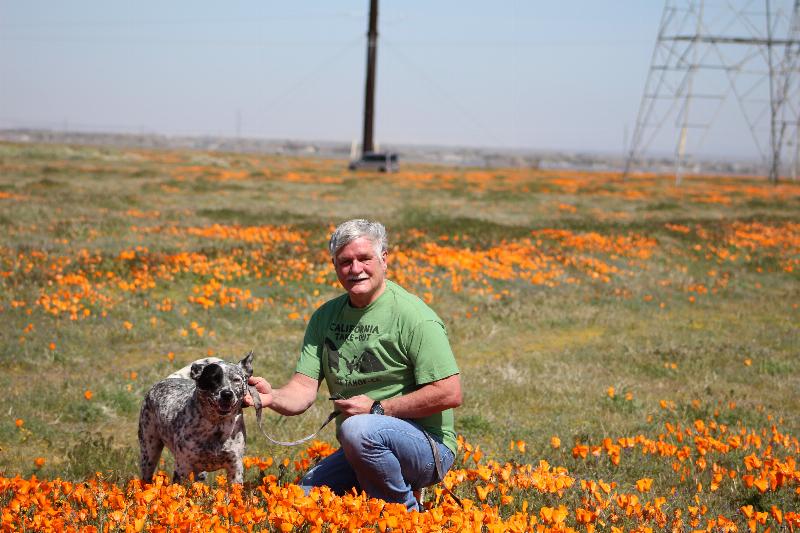 PTSD Assistance Dog Registration
Breed: Queensland Healer.
California, United States
Most Recent Assistance Dog Photos

Not Register Yet?