Oona May 4 years old
Oona May is a 4 year old rescued Doberman/Hound Mix. She was in a kill center in Texas when she was a few months old. We were informed that she was rescued and up for adoption. Her foster mom lived in Kansas and we contacted her to adopt. Through volunteers, she was transported to Minnesota where we met up and got her in April 2018.
Oona had developed her own natural instinct to calm me when I would become anxious or upset by licking my face and cuddling. She was trained and currently assists me through my anxiety and PTSD.
Oona will also be available to support children in a school setting while being there for me when I need.
Oona has a rescued brother whom they get along together very well. He is more clingy while she is very independent. She enjoys the outdoors, playing with her toys, and sleeping in. She's not much of a morning dog.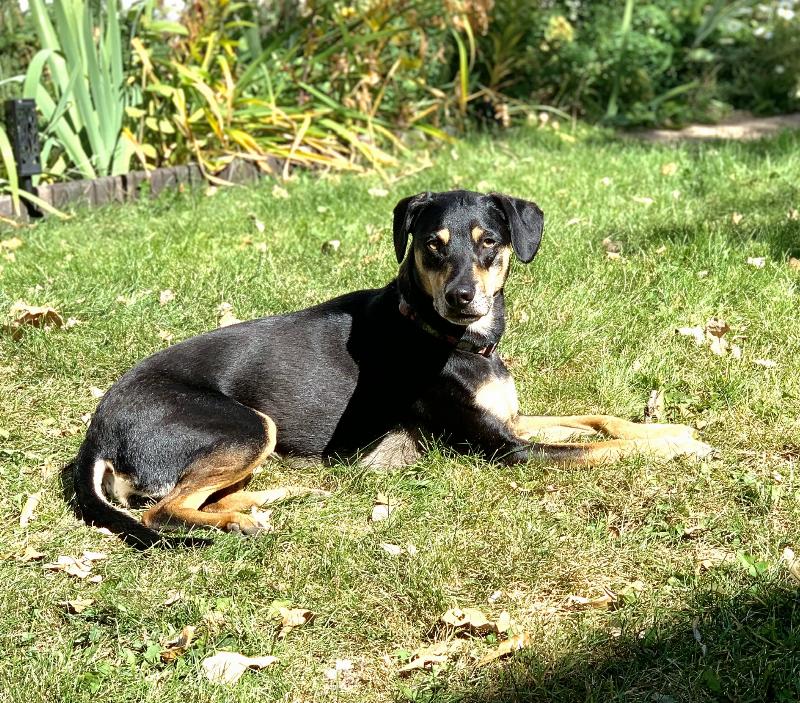 Service Dog Registration
Breed: Doberman/ Hound mix.
Minnesota, United States
Most Recent Assistance Dog Photos

Not Register Yet?