On the porch with Ellie
This is one of our early spring days. Ellie came out to join me while waiting for dinner to finish on the grill. Always a loyal girl right by my side!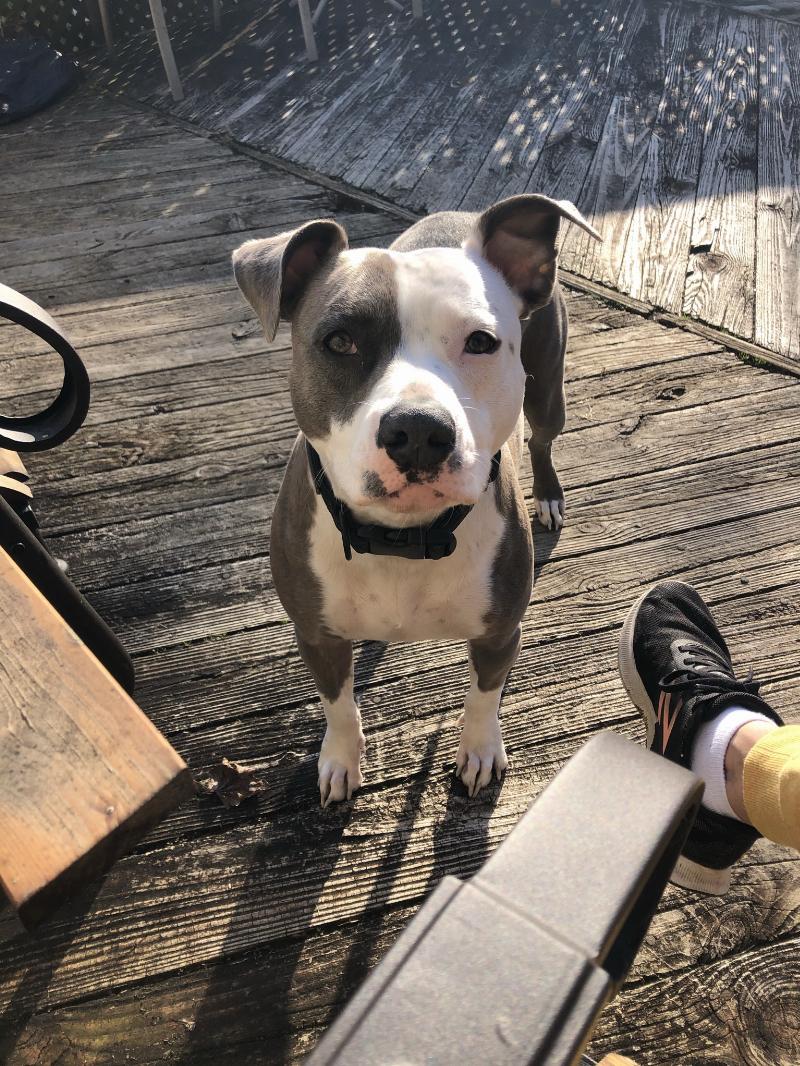 Emotional Support Dog Registration
Breed: Pit bull.
Pennsylvania, United States
Most Recent Assistance Dog Photos

Not Register Yet?