Solomon David ~ The King Who Rescued Me
I rescued Solomon David this last May (5/11/2020). He lived a sad and I imagine VERY LONG 5yrs tied to a chain outside, REFUSES to step outside in the rain, even wet grass, unless I go out and get rained on with him.
He was beaten too… but this Regal grateful gentle giant who was emaciated and so sad that he looked like he had lost hope, saved me just as much as I saved him.
Their breed information will tell you that to leave this particular breed alone for a long period of time is actually considered cruel & abusive because they hate it so much… it's like torture for them! They HAVE to be with their hooman or another dog and their preference is their hooman.
Now he sleeps on a queen size memory gel foam Temp-ur-pedic cooling mattress and can be like a teenager trying to get up and out of it in the morning… he has even turned his back on me, lol
He will also howl cry loooong and loud if I get busy at the house and haven't paid attention to, or pet him for around 2 hours. He won't quit until I walk over sit down rub his belly and say, "It's okay momma's here." Then he baby-cry howls to let me know how grateful he is to just have me near him, and how much he loves me.
His love & gratitude for me is this undying forever miracle who came into my life, and I his, just when we both needed it.
I love my boy so much!!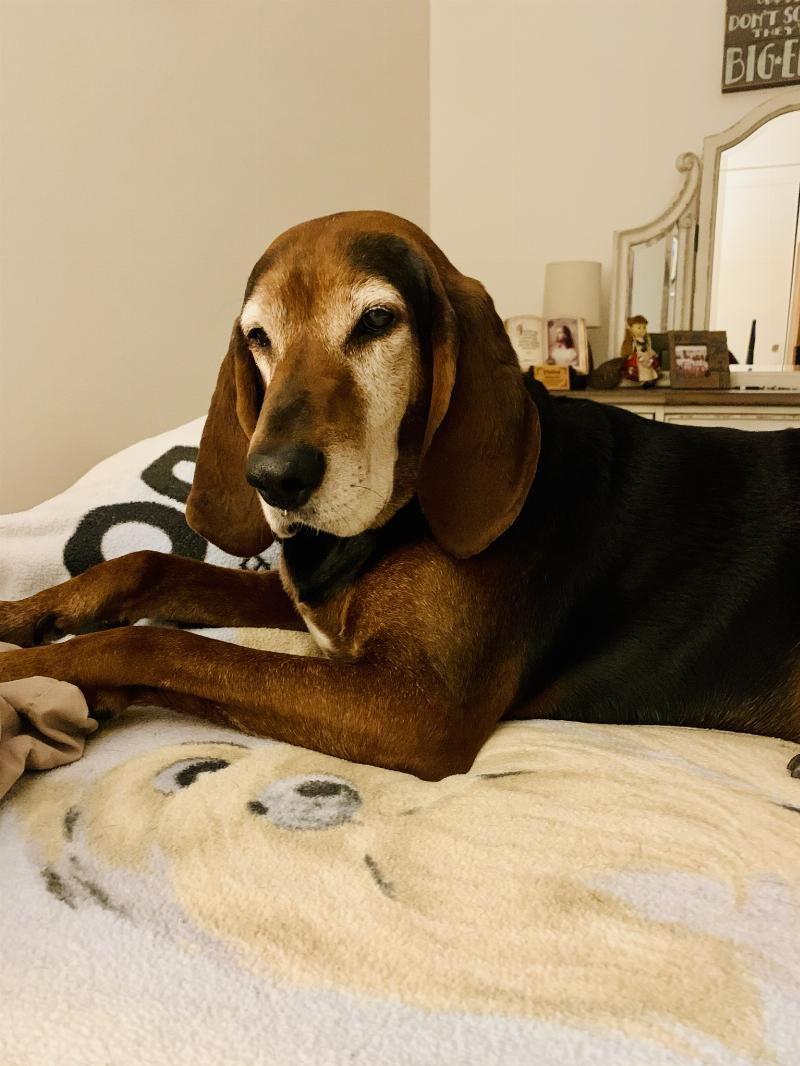 PTSD Assistance Dog Registration
Breed: Black & Tan Coonhoun.
Florida, United States
Most Recent Assistance Dog Photos

Not Register Yet?