Me and my boy at Christmas time. This picture was taken at cherry Creek mall during shopping season
Brown Dog is an off leash trained bully breed,VERY. WELL MANNERED. A must for me and my wife to achieve stable mobility. He has had 0 incidences ever in the almost 6 years that I've had him. He has never been ticketed or been in the pound. He was trained by me and he is very loyal,he has never bitten anything other than his toys or food.His shots are up to date.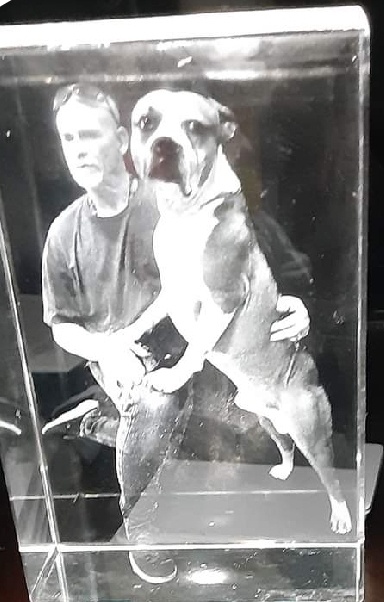 Brace / Mobility Assistance Dog Registration
Breed: Bully breed.
Colorado, United States
Most Recent Assistance Dog Photos

Not Register Yet?