King Solomon David
My boy looks so Regal… he weighs in at 80lbs now!
When we rescued each other a year ago, he was only 64lbs… and I thought he looked big then, lol… he's a gentleman, he is loving, and at the same time he is as protective of me as a lion with her cub.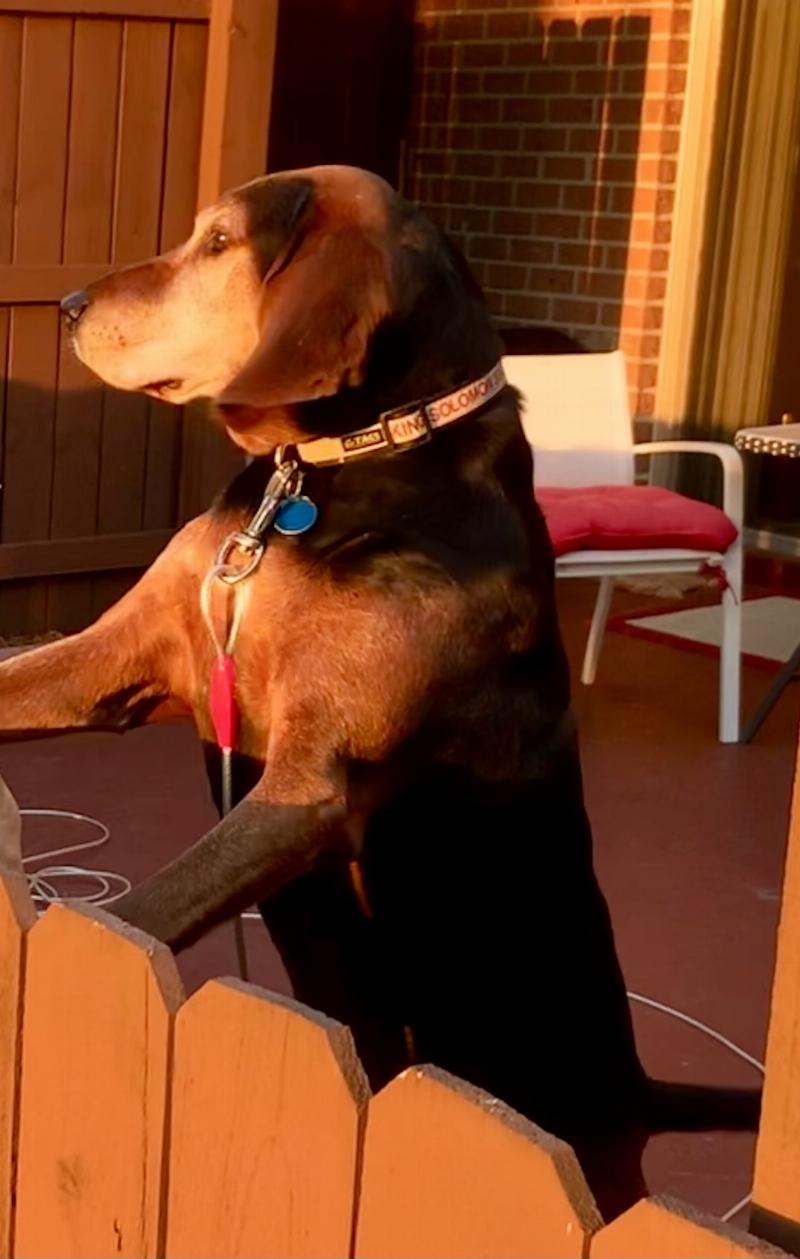 PTSD Assistance Dog Registration
Breed: Black & Tan Coonhoun.
Florida, United States
Most Recent Assistance Dog Photos

Not Register Yet?