Introducing Mr. Oso Mc Oso…thee GREAT!
Mr Oso just relaxing. His favorite thing to do! He is extremely loving and will never pass up a chance to give a kiss or accept a hug. He likes watching TV (especially Judge Judy and Law & Order SVU) after dinner and going out for a walk. He is my best friend and knows it!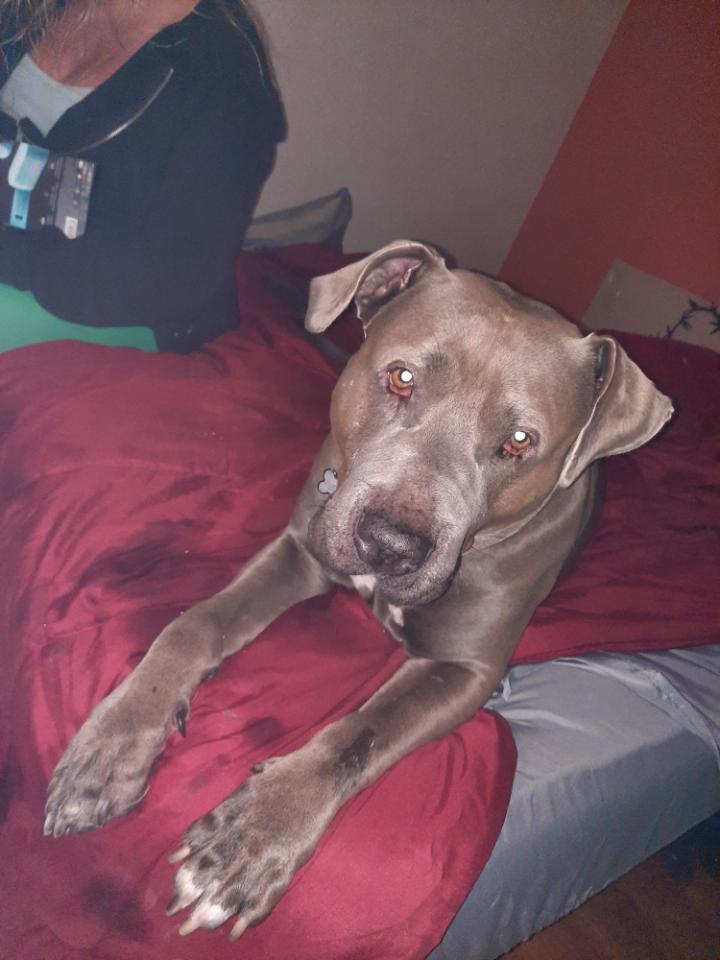 Companion Dog Registration
Breed: Pitbull/Mastiff mix.
California, United States
Most Recent Assistance Dog Photos

Not Register Yet?