Gus in the Yard 2021
Gus Tracey has been my Companion Dog since 2017. He is a German Shepherd Mixed, Malinois which is a breed of dogs used as Police Dogs in Belgium.  I adopted him from the SPCA in South Sacramento, California. At the time he had the fourth stage of Heart Worm Disease  & their veterinarian gave me some medication for him. I took Gus  to The Elk Grove Pet Hospital, in Elk Grove, California for treatment until  Gus was cured. I put Pet Armor, a local application, to prevent Mosquito, Flea and Ticks from infecting Gus when he goes outside in the yard. Gus grew up outside, on a large property in Northern Sacramento, in California. This how he contracted Heart Worm. I trained Gus to be an inside dog. Gus is still a watch dog at heart and protects me at home and when I go out, he comes along, as my Companion Dog.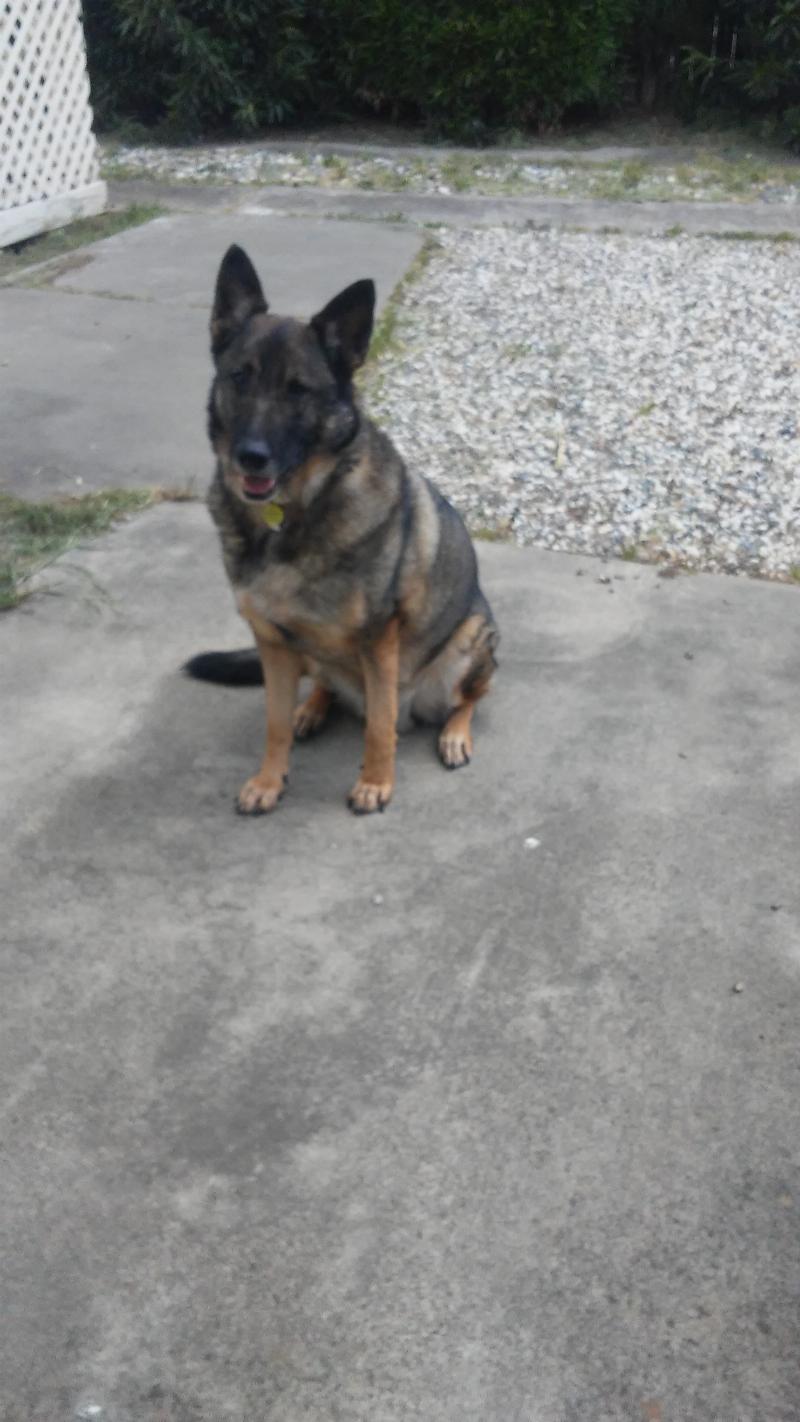 Companion Dog Registration
Breed: German Shepherd Mix.
California, United States
Most Recent Assistance Dog Photos

Not Register Yet?