PTSD Assistance Dog Registration for Scarface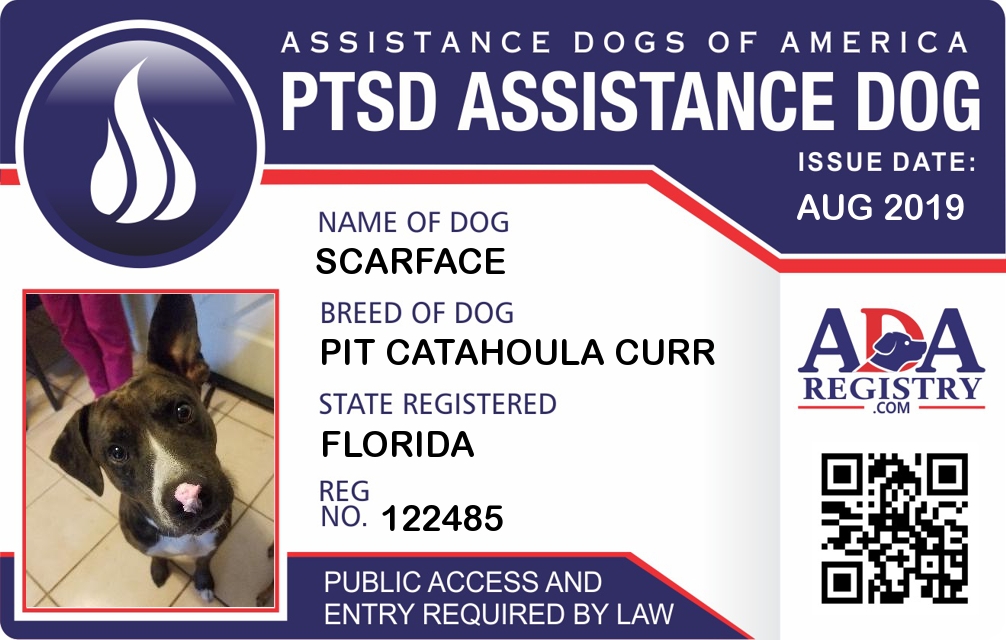 Member Since Aug 2019
Still in training classes. Can be very protective but is a sweet boy, does not like to be separated from mom and will resist being taken from mom.
ADA#: 122485
Owner: Sarah Robertson
Breed: Pit Catahoula Curr
Country: United States
State: Florida
Registration Type: PTSD Assistance Dog Registration
Not Register Yet?
Not Registered Yet?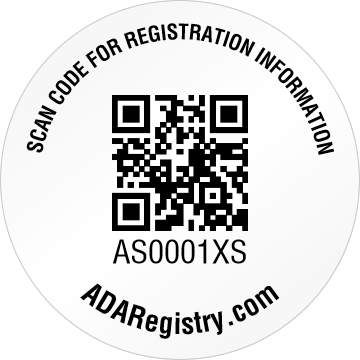 Don't have a QR Tag yet? Get One Now!