Companion Dog Registration for Oso
Member Since Jul 2019
Here is Mr. Oso just relaxing. His favorite thing to do! He is a 6 year young, puppy at heart, of which that heart is made of pure gold! He is extremely loving and will never pass up a chance to give a kiss or accept a hug (he occasionally GIVES hugs as well). He likes watching T.V. after going out for a walk, specifically Judge Judy, Family Feud and Law & Order SVU (he is a big Benson & Stabler supporter) He has been there for me through some pretty tough times that I believe I otherwise would not have survived. He is my best friend and knows it. I owe everything to him.
ADA#: 101541
Owner: Toni Fleming
Breed: Pitbull/Mastiff mix
Country: United States
State: California
Dog Training Status: My Dog Is A Companion Dog (No Training Required)
Registration Type: Companion Dog Registration
Photos Of Oso
No Documents have been issued for this Dog
Not Register Yet?
Not Registered Yet?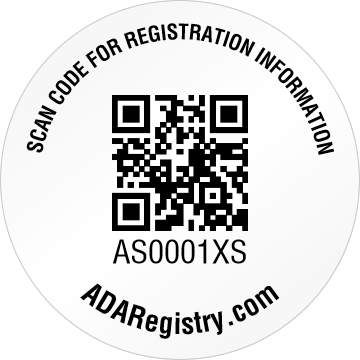 Don't have a QR Tag yet? Get One Now!