Emotional Support Dog Registration for Lua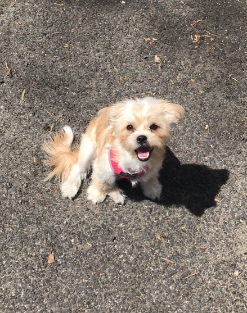 Member Since Nov 2020
Lua loves other dogs and humans. And almost never barks only if she is excited someone just got home. She is so sweet, friendly and adventurous. Lua is the cutest 11 pound snuggle bug!
ADA#: 165392
Owner: Lauren Martino
Breed: Pekingese/Shitzu
Country: United States
State: New Jersey
Dog Training Status: My Dog Requires No Training (Emotional Support) *
Registration Type: Emotional Support Dog Registration
Register Reason: Stress Related
Not Registered Yet?