Service Dog Registration for London Rose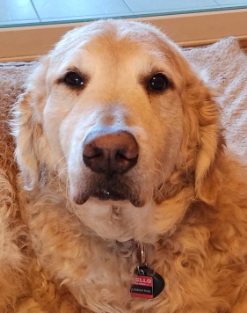 Member Since Mar 2023
London is a very gentle and loving dog. She loves children and other non aggressive dogs. London was born on July 22, 2016. She has been spayed. She on occasion will get seasonal allergies and start to itch. I have tried Cytopoint injections at her vet, and they worked very well for her. She does have a slight deformity in her front paws. When she walks her first joint hyperextends. For that reason, I don\'t like to let her run or go for super long walks. She eats Purina One Healthy Weight dry dog food and her favorite \"treat treats\" are Buffalo Blue Tender Beef Bits. Her favorite \"cookies\" are Buffalo Blue Bacon, Egg and Cheese Health Bars. Her favorite \"people foods\" are Bacon, Peanut Butter, aerosol whipped cream (she will come running when she hears that sound) and bananas. If anything should happen to me and London is unattended, please contact Jennifer Barclay at (941) 504-4649.
ADA#: 199528
TAG #: ZF4UGIQS
Owner: John Andesilich
Breed: Golden Retriever
Country: United States
State: Florida
Dog Training Status: My Dog Is Already Trained
Registration Type: Service Dog Registration
Service Type: PTSD
Photos Of London Rose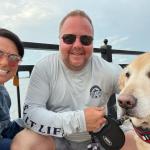 Not Register Yet?
Not Registered Yet?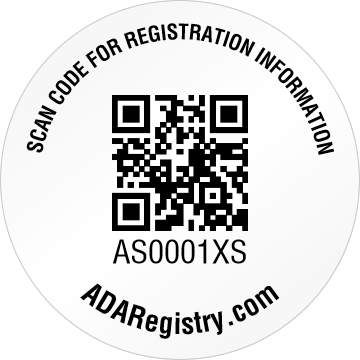 Don't have a QR Tag yet? Get One Now!