Emotional Support Dog Registration for Lily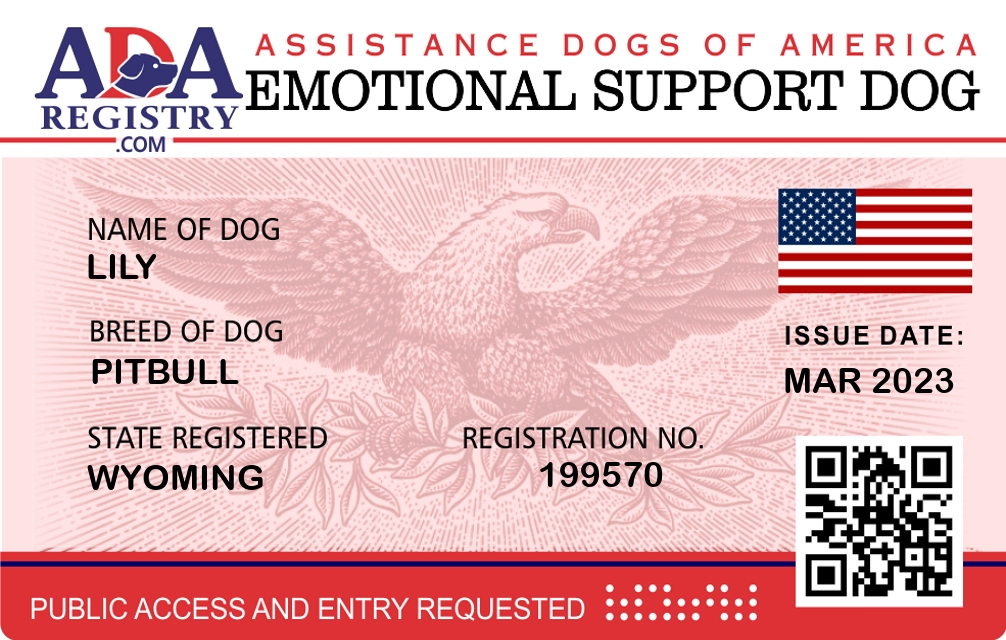 Member Since Mar 2023
Lily is a loveable little girl. She is shy but will kiss you to death. She is a golden brown, with white on her chest. She has a scar on her nose from another dogs when she was only 6 weeks old.
ADA#: 199570
Owner: Pamela Bricker
Breed: Pitbull
Country: United States
State: Wyoming
Dog Training Status: My Dog Is In Training **
Registration Type: Emotional Support Dog Registration
Register Reason: Separation anxiety
Photos Of Lily
Not Register Yet?
Not Registered Yet?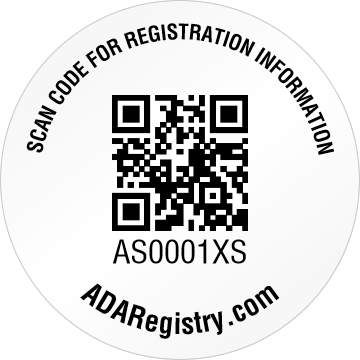 Don't have a QR Tag yet? Get One Now!