PTSD Assistance Dog Registration for Holly
Member Since Nov 2020
Holly is a German Shepherd Dog, who I rescued from an abusive and neglectful home in October of 2019. She had no training, so I have spent the last 2 years training her on Basic Obedience, Protection, and Service Tasks. She has since been registered (as of November 2020) as a PTSD Assistance Dog, as I struggle with PTSD from child abuse. Holly has made leaps and bounds in her training and her work, and has blossomed into a wonderful working dog. If you would like to see her day-to-day life, you can find her on Instagram (@Holly_thegsd) and on Tik Tok (@Dreaminwithdanny) if the Tik Tok name no longer works, pay a visit to our Instagram, and it will be posted there.
ADA#: 165282
Owner: Daniel (Katelynn) Westby
Breed: German Shepherd Dog
Country: United States
State: Washington
Dog Training Status: My Dog Is Already Trained
Registration Type: PTSD Assistance Dog Registration
Photos Of Holly
Not Register Yet?
Not Registered Yet?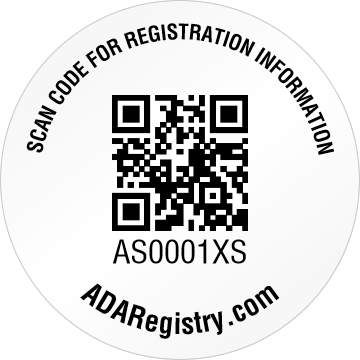 Don't have a QR Tag yet? Get One Now!