Seizure Assistance Dog Registration for Harley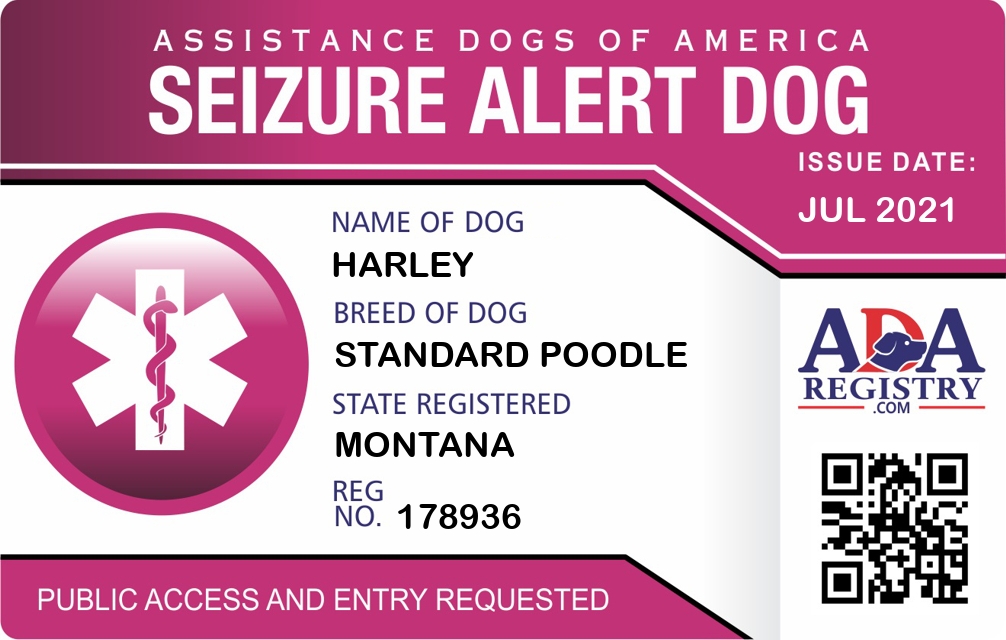 Member Since Jul 2021
Harley is a phantom colored standard neutered, and weighs over 110#.  He watches over Laura, and notifies us if something is going on with her.
ADA#: 178936
Owner: Terri Waldner
Breed: standard poodle
Country: United States
State: Montana
Dog Training Status: My Dog Is Already Trained
Registration Type: Seizure Assistance Dog Registration
Not Register Yet?
Not Registered Yet?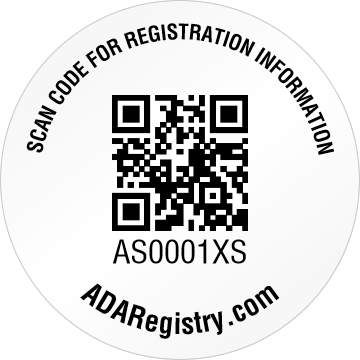 Don't have a QR Tag yet? Get One Now!