Service Dog Registration for Daisey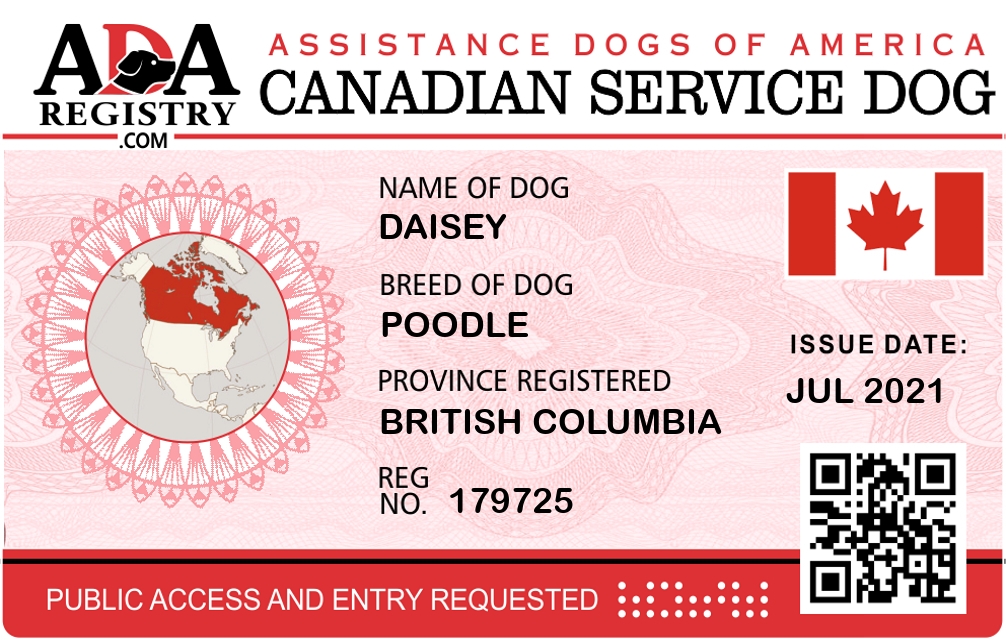 Member Since Jul 2021
Daisey is a white toy poodle born March 5 2008. She is a retired service dog that makes sure her sister does a good job of taking over her responsibilities. She makes sure people with chronic pain remember to rest every 20 minutes and she detects raises in pain levels before they do, on coming migraines, alerts to alarms, phones, door bells etc. we also found she alerts to seizures too – Now she's retired Daisey is the pro house cuddler  and babysitter to all.
ADA#: 179725
Owner: CASANDRA OLUND
Breed: Poodle
Country: Canada
Dog Training Status: My Dog Is Already Trained
Territory: British Columbia
Registration Type: Service Dog Registration
Service Type: Seizure Disorders
Not Register Yet?
Not Registered Yet?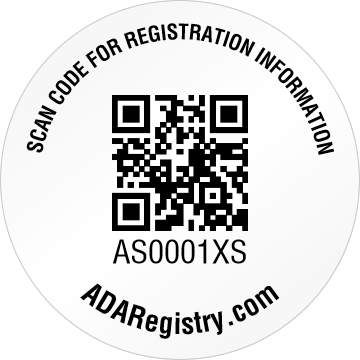 Don't have a QR Tag yet? Get One Now!