Service Dog Registration for Champagne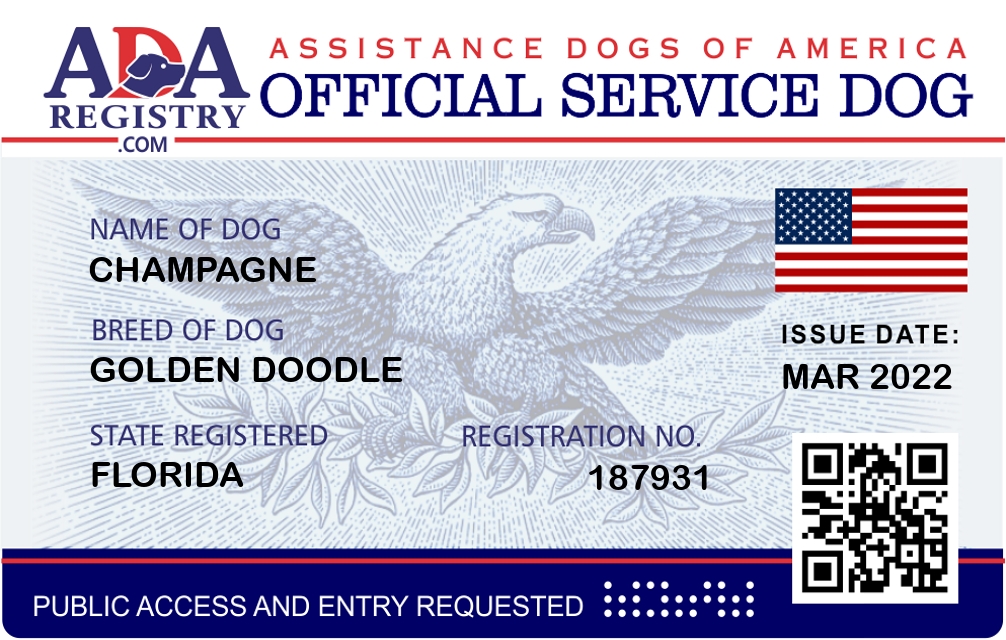 Member Since Mar 2022
Champagne (Bubbles) is a very smart and helpful , a much needed Service Dog she has had training prior to my getting her. She is a Godsend as my Service dog  . She is very good natured and knows when she is working.  She absolutely focuses on me and my needs .
ADA#: 187931
TAG #: AIR6IJJY
Owner: Debbi Waddle
Breed: Golden Doodle
Country: United States
State: Florida
Dog Training Status: My Dog Will Start Training Soon **
Registration Type: Service Dog Registration
Service Type: Pain Related
Photos Of Champagne
Not Register Yet?
Not Registered Yet?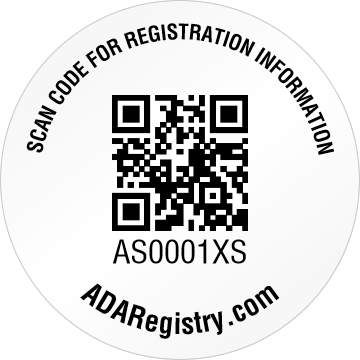 Don't have a QR Tag yet? Get One Now!