PTSD Assistance Dog Registration for Bailey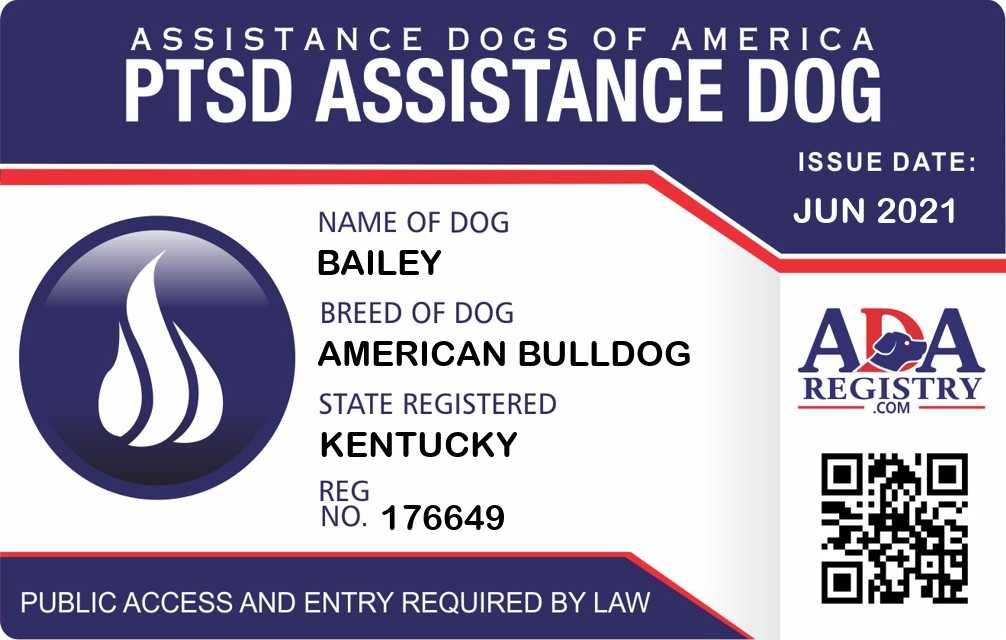 Member Since Jun 2021
This is Ms.Bailey ! She\'s an American Bulldog. Loves people, kids, cats and is a hit, everywhere we go. She is with me 24/7, has been since a pup. Loves to go for rides and constantly making new friends. Once she\'s met you, she never forgets you. She\'s very sociable, loving,kind, gentle giant !
ADA#: 176649
Owner: Curtis Lambert
Breed: American Bulldog
Country: United States
State: Kentucky
Dog Training Status: My Dog Requires No Training (Emotional Support) *
Registration Type: PTSD Assistance Dog Registration
Not Register Yet?
Not Registered Yet?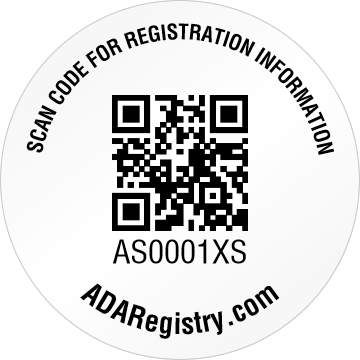 Don't have a QR Tag yet? Get One Now!