Emotional Support Dog Registration for Allie
Member Since Nov 2022
Allie is 6 yrs old and weighs 8.6 lbs on her last visit to the doctor on 7/23/22. She is fawn in color, up to date on all her shots including rabies and heartworm test.  She is a very loving dog. she will bark when someone new comes in, but once you speak to her she calms down and goes on about her business. Her Veterinarian is Ramey Veterinarian Hospital. She has been spayed and is paper trained.
ADA#: 196747
TAG #: JH02MWZ9
Owner: Jane Clark
Breed: Chihuahua
Country: United States
State: Alabama
Dog Training Status: My Dog Requires No Training (Emotional Support) *
Registration Type: Emotional Support Dog Registration
Register Reason: REASON NOT LISTED/PRIVATE
Not Register Yet?
Not Registered Yet?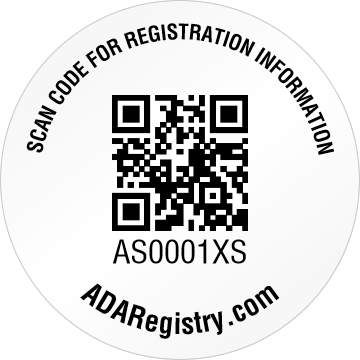 Don't have a QR Tag yet? Get One Now!