Daisy has worked way to hard
Daisy Mae Campbell has worked very hard today, and is sleeping in my spot. Lol she is a very calm and quiet little girl. She will turn 3 years old on June 13 2021.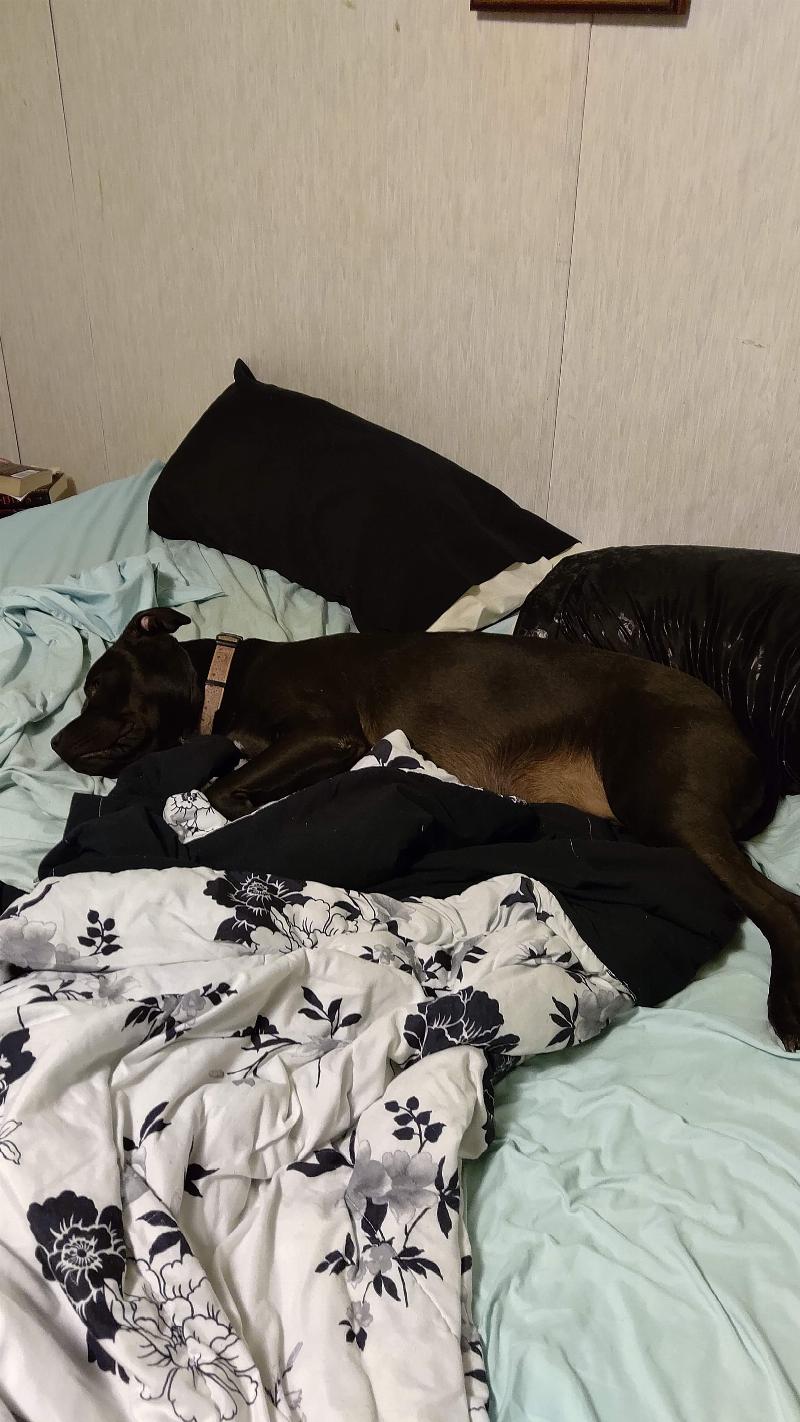 Emotional Support Dog Registration
Breed: Pit Bull.
Montana, United States
Most Recent Assistance Dog Photos

Not Register Yet?