Couple accused of stealing service dog, SUV from mall parking lot
August 17, 2022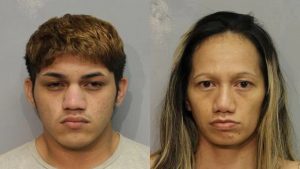 HONOLULU (HawaiiNewsNow) – A Hilo couple is accused of stealing a service dog and a Honda CR-V from the parking lot of a shopping mall, Hawaii County prosecutors said.
The incident happened on Saturday at the Prince Kuhio Plaza parking lot.
Authorities arrested and charged 20-year-old Kuuhauoliakaleinani Giminiz-Brzezowski with two counts of second-degree theft and one count of first-degree theft.
His bail has been set at $9,000.
Check Out Our Store