Comfy Goofybutt
Scooter loves sleeping in his doggy beds. One day while I was off work I saw him just laying on his bed. He saw me,  smiled, and I snapped the picture before he moved.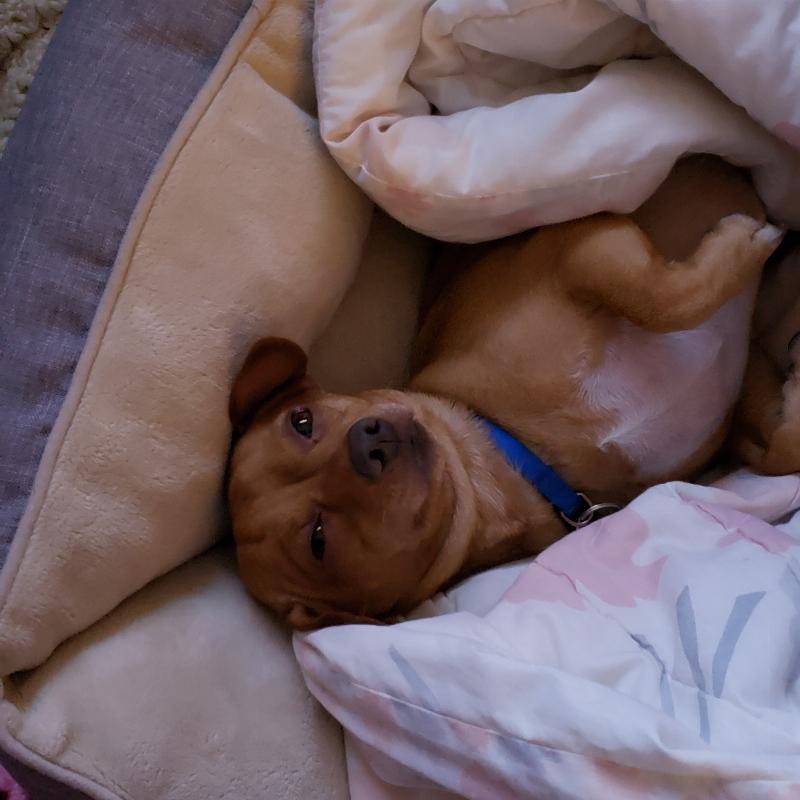 Emotional Support Dog Registration
Breed: Mix breed.
Indiana, United States
Most Recent Assistance Dog Photos

Not Register Yet?