Coco at Home on the coach
Coco likes to relax on the coach after a nice brisk walk. And a cool drink of water. She will take nap.and then be ready to go again when she wakes up.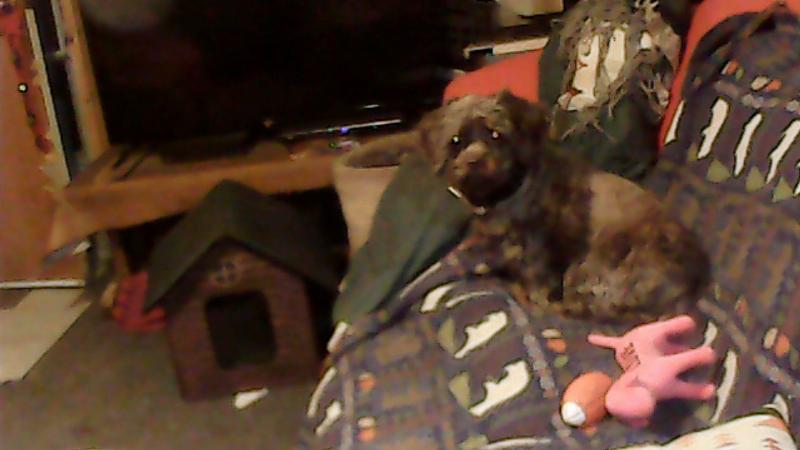 Medical Alert Dog Registration
Breed: Cock-a-poo.
Missouri, United States
Most Recent Assistance Dog Photos

Not Register Yet?