News
Should pets be tested for coronavirus?
April 1, 2020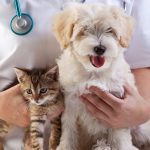 Last Thursday, the first cat tested positive for the new coronavirus. The feline had diarrhea, vomiting, and difficulty breathing, and it had come down with COVID-19 about 1 week after its owner did, Belgian health officials announced. The same day, Hong Kong's Agriculture, Fisheries and Conservation Department reported that a 17-year-old Pomeranian—which had initially tested […]
Dogs Rescued From Homes of Coronavirus Patients in Spain
April 1, 2020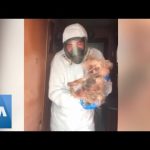 Animal rescue teams in Madrid worked to collect dogs from homes abandoned by owners hit with the coronavirus. The pandemic has completely upended lives across the planet, restricting movement, shutting schools and forcing millions to work from home. While President Donald Trump insisted the United States was "winning" the war against the virus, individual states […]
How to talk to your dog about social distancing
April 1, 2020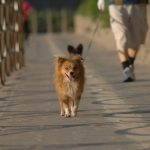 Have you had "the talk?" The one where you explain to your dog about social distancing? It's not an easy conversation to have, I know. At first, I thought maybe I'd buy a book about it and leave it out so my dog could find it. That way my dog could digest the facts when […]
Sheriff's office gets new furry recruit
March 31, 2020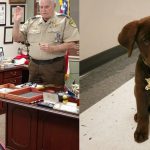 On Monday, Sheriff John T. Wilcher deputized a 4-month-old female labrador retriever to work at the Chatham County Sheriff's Office (CCSO). The new recruit, Deputy Lexi, received her official badge and will provide support to faculty at the sheriff's office. She was donated by the Talki Foundation, a 501c3 not-for-profit organization that raises awareness and […]
Dog makes deliveries to quarantined neighbor
March 30, 2020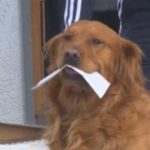 In these "ruff" times, it's nice to hear about someone, or some dog, doing some good. Sunny the golden retriever lives with his owner, Karen Eveleth, in Manitou Springs. They've been neighbors with Renee Hellman for over a decade, and when she self-quarantined for her own health, the two thought of a clever way to […]
Restaurant manager asks man with service dog to leave | What Would You Do?
March 30, 2020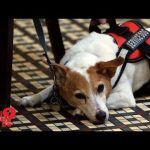 When a man sits at a table with his service dog, the manager tells him no pets are allowed inside. She doesn't think he needs a service dog because he looks fine. What will people say?