Bronwyn Posing for ADA Photo
Bronwyn is a 2 year old boxer/hound mix who is currently learning basic training along with how to assist me as a psychiatric assist dog.  She instinctively comes to me when she senses or sees me depressed, crying, confused, distrought, etc…  She is gently protective and cautious when meeting someone new for the first time, but when I or my husband let her know the new person is okay or a friend, she quickly makes friends with them.  She loves to play with other dogs once she knows that they are  friendly and that it is playtime.  We have 2 cats that she is gentle around, but is curious enough that she gets nose swatted from time to time as our cats are not sure about her.  We travel because of my husband's job, which allows Bronwyn the experience of learning how to be around new people and associate with them when allowed, but also is learning when to ignore people or other animals for when we take here places and she needs to be attentive to my needs both psychiatric and physical (I have a cyst at base of spine that causes me a lot of pain and difficulty when walking at times).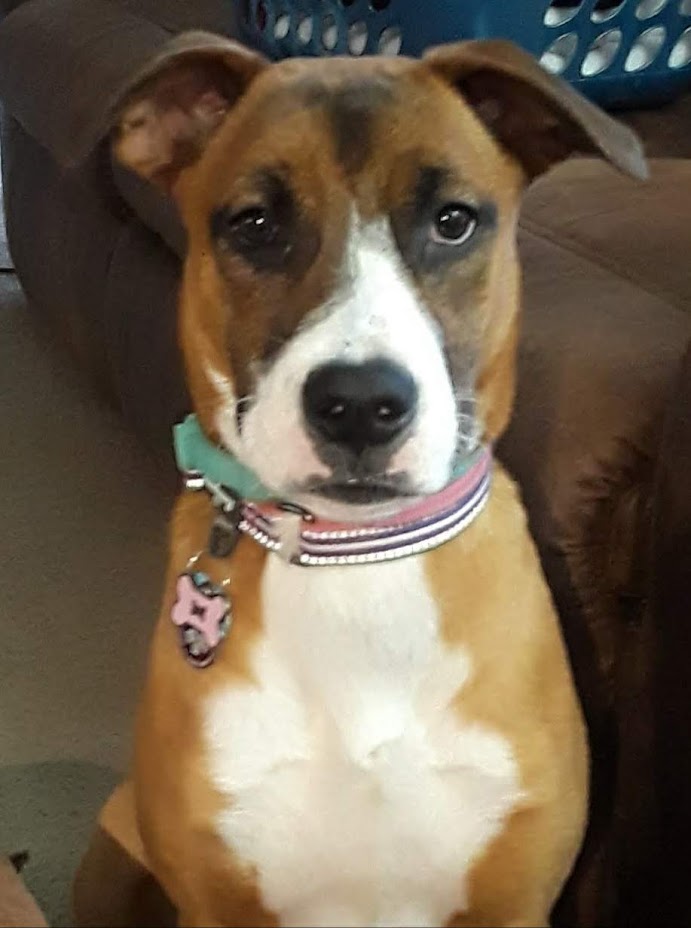 Psychiatric Service Dog Registration
Breed: Boxer Hound Mix.
Ohio, United States
Most Recent Assistance Dog Photos

Not Register Yet?