Bobo Fox the Boxer
Peaceful kind Bobo is a GIFT  of Extraordinary LOVE  & JOY to anyone in his path.  Bobo loves his Mommy and is always a step away helping with the days routine.  His favourite time of day is his walks in the park, playing chase or fetch or hide the treat & best of all when his little humans come for a visit from next door.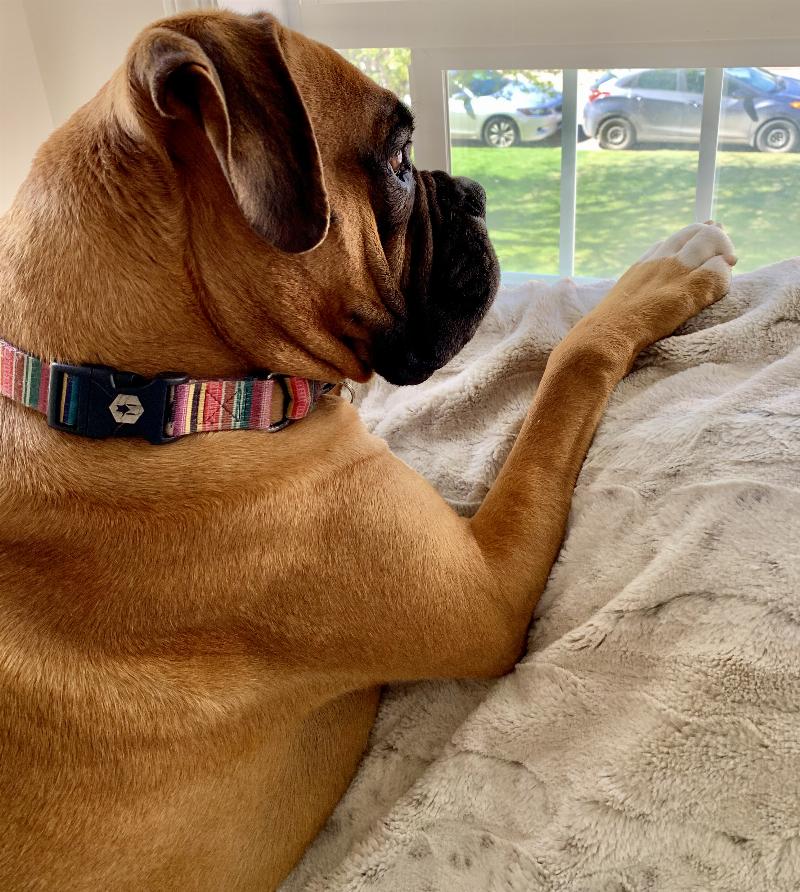 Emotional Support Dog Registration
Breed: Boxer.
, Canada
Most Recent Assistance Dog Photos

Not Register Yet?