Are you ready to ride?
Hes our Service dog, he helps my husband, get off the floor when he falls. Petey backs up to him as to help pull up on him. He also helps with our PTSD, Anxiety by licking us and showing us unconditional love.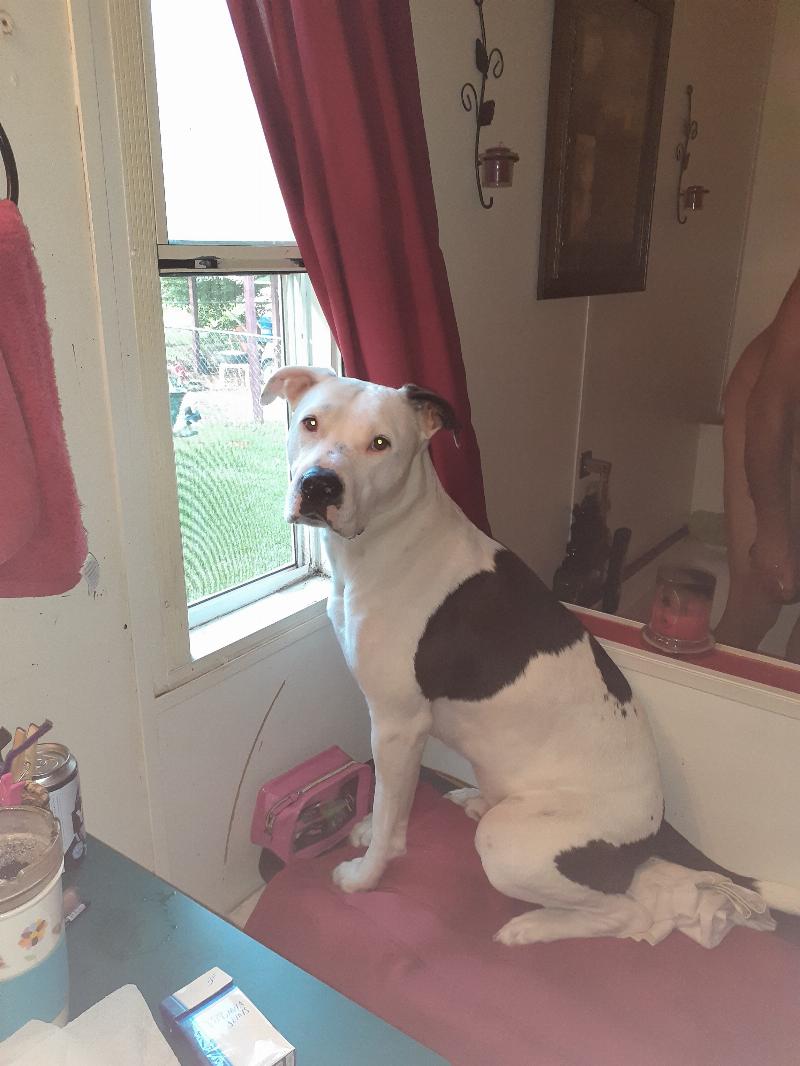 Physical Assistance Dog Registration
Breed: American bull/Boxer.
South Carolina, United States
Most Recent Assistance Dog Photos

Not Register Yet?